A recliner is the centerpiece of most households. These chairs are a great place to kick back, relax, and recover after a hard day's work. Unfortunately, since these chairs are so popular in a home, they get used a lot. This heavy use can make them break down over time.
Thankfully, if you know how to repair your recliner, you can make sure that your chair stays up and running for a good long time. In this article, we will guide you through some of the more common issues that recliners tend to develop so that you can fix them yourself. This DIY repairs will save you lots of money since they will extend the life of your chair and prevent you from having to purchase a new one.
What your recliner consists of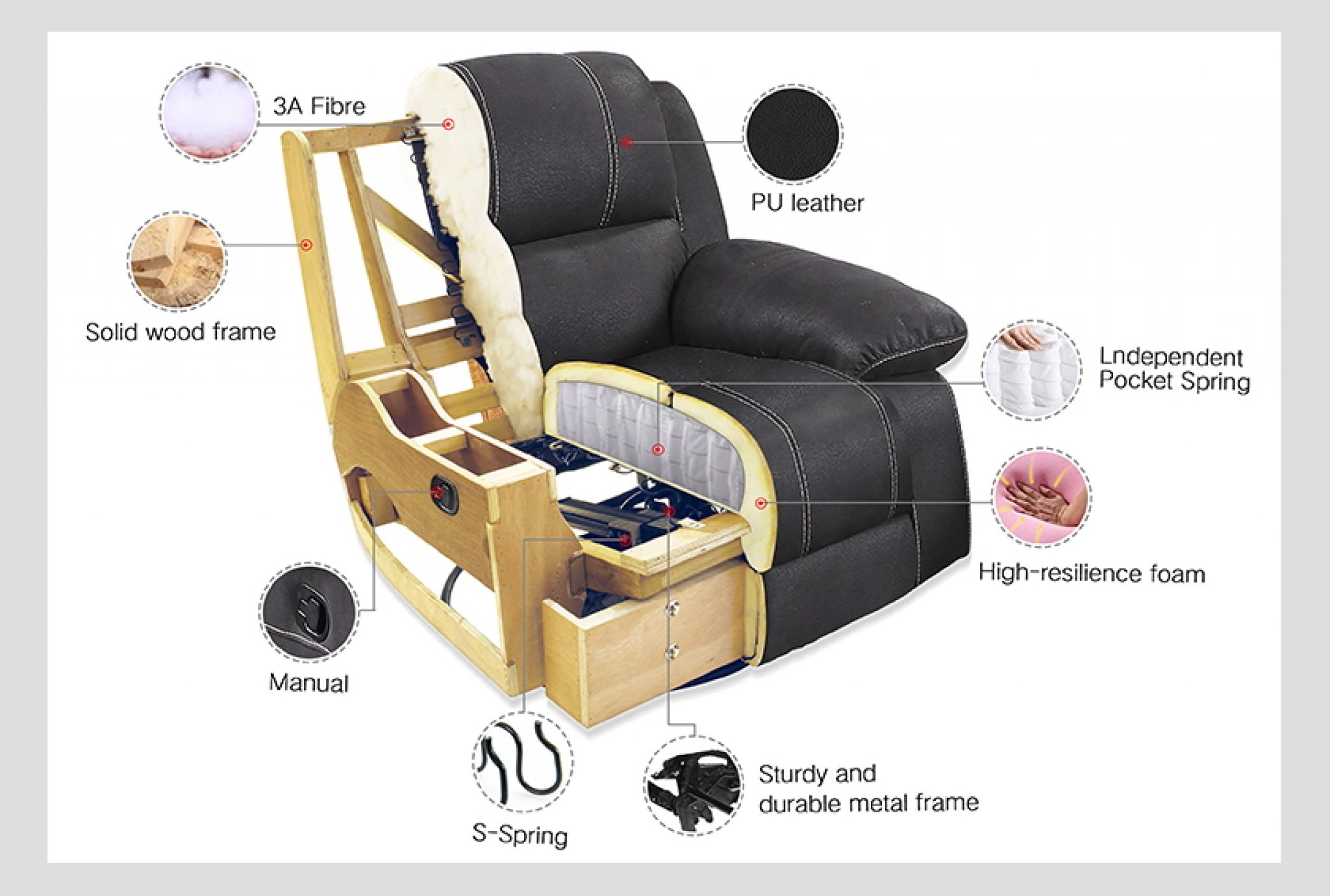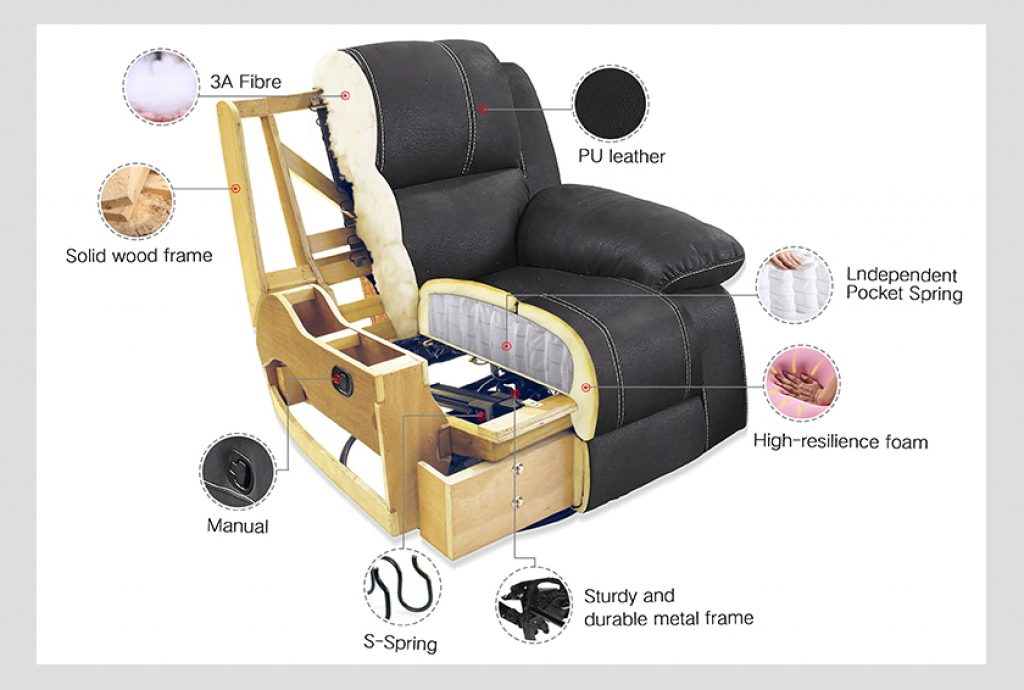 Every recliner consists of several different parts. Each of these different components can break down from time to time, so be sure to check them every once in a while, to make sure that they are in working order. To do this, simply lay your recliner on its side or back so that you can view the underside easily. Once you have the recliner on its side, you will be able to see the following:
Recliner Frame – The frame is the easiest part of any recliner to repair, simply because this usually only consists of metal, wood, and screws. Check the screws from time to time to make sure that they are not coming loose.
Reclining Mechanism – The reclining mechanism is the lever that allows you to move the footrest into a reclining position. If this breaks down, you will not be able to recline your chair, which is, obviously, less than ideal.
Springs – The springs in your recliner help to provide some of the cushioning that make your recliner so comfortable. These springs will wear out or break over time, which will result in a much less comfortable chair.
Footrest – The footrest is both part of the frame and the reclining mechanism. This piece of the recliner gets used all of the time, so it is a good idea to make sure it is in working order every once in a while.
Padding – The padding in your recliner is what makes it such a comfortable chair. As such, it is a good idea to add new padding every few years to keep the chair feeling like new.
How to repair the recliner's mechanism
The reclining mechanism is probably going to be one of the first things that you will need to repair on your recliner, no matter if you are trying to repair a lazy boy or a lane recliner. The two mechanisms that are used to recline your chair are either going to be cable-based or utilize a lever. Both of these systems are relatively easy to repair. You just need to make sure you understand your system before you purchase any replacement parts.
What you need
When fixing your reclining mechanism, you will need the following tools/parts:
Adjustable wrench or ratchet;
Flashlight;
Replacement cable or lever (be sure to check your manufacturer's specifications).
Flip the recliner upside down
The first thing that you need to do when trying to repair your reclining mechanism is to turn your recliner over. That way, you will be able to see all of the different parts more easily. You should tighten any loose bolts that attach the mechanism to the footrest.
Examine the lever/cable
After you have tightened the footrest to the reclining mechanism, the next thing you need to check out is the mechanism itself. There are two things that might be wrong with the mechanism, which includes:
The mechanism is loose – Sometimes the lever or cable that controls the reclining mechanism will become loose over time. If that is the case, all you have to do is tighten up the bolts that hold it in place. From there, you can usually end your repairs, as long as the cable/lever remains in the correct position.
The mechanism is worn out – If you have an older recliner, then you might need to actually remove and replace the lever or cable. You will be able to tell if this is the case if the lever is getting thin. If you have a cable system, the cable will appear frayed.
Replace with new ones
If the cable or lever appears to be broken down, then it is in your best interest to replace it. Make sure that you have the right replacement part before you remove the old one.
It is also a good idea to take a quick picture of the assembly with your smartphone before you disassemble it as well.
Once you have removed the old lever/cable, simply install the new part in the same configuration.
Test your recliner
After you have all of the parts in the right place, flip your recliner over and test it out. As long as you have the right parts and tightened everything up appropriately, your recliner should be as good as new.
How to repair springs in a recliner
The springs are an essential part of any recliner. The springs, along with the padding and cushions, provide support so that you have a comfortable chair to sit in. If these springs break down, then you will probably have to repair or replace them. Thankfully, this is a pretty easy process that will make a huge difference.
What you need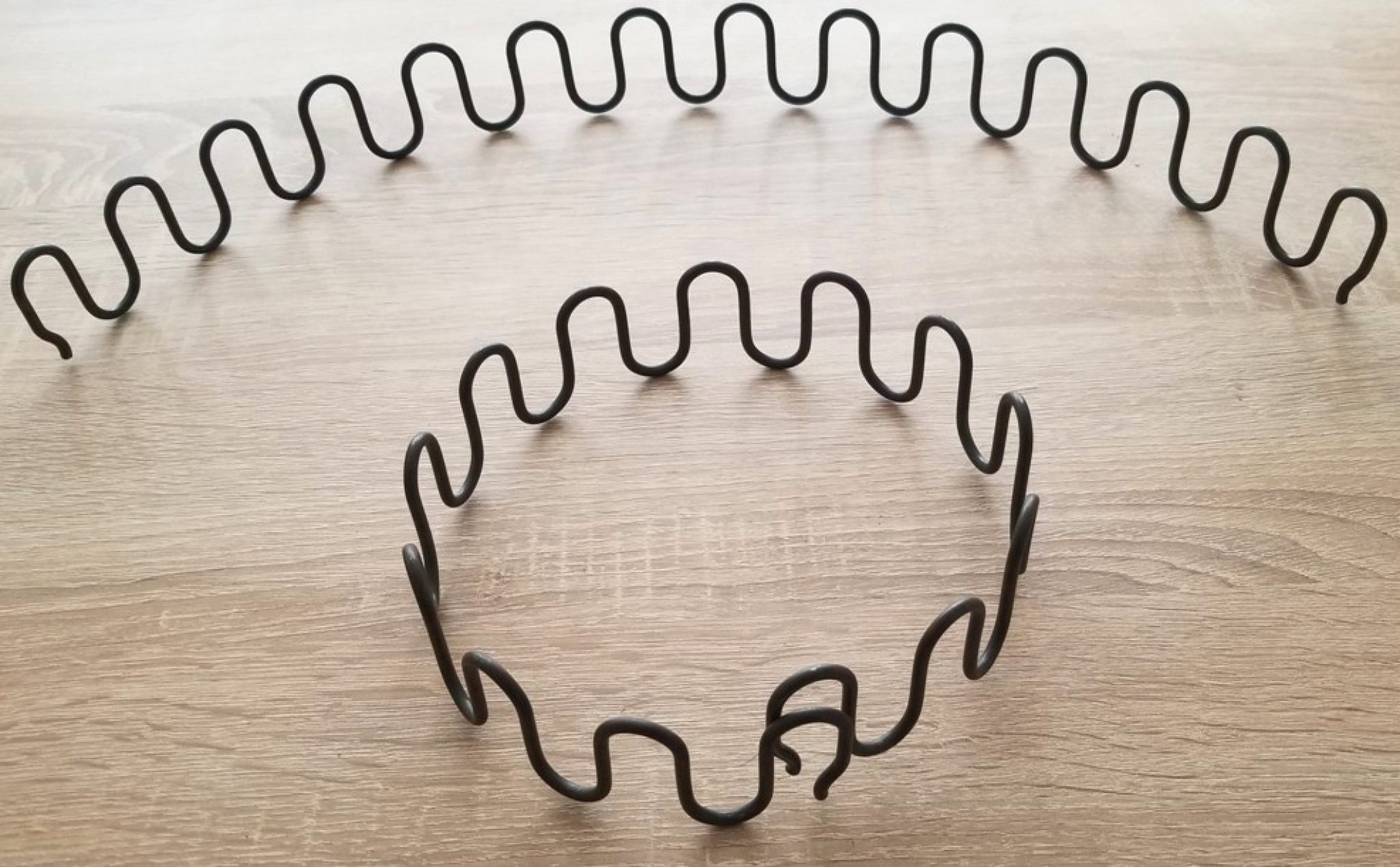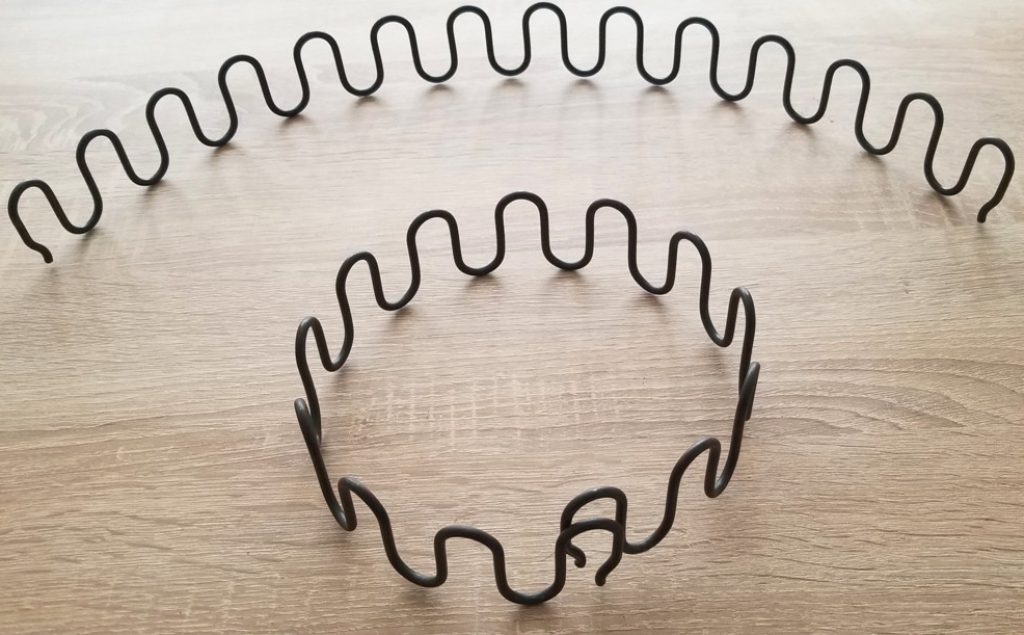 When making these repairs, you are going to need a few simple tools. These include:
An adjustable wrench or ratchet set;
New springs (be sure to check your manufacturer's specifications);
Flashlight.
Flip the recliner upside down
The springs are found on the underside of your recliner. In order to access them, you need to gently flip your recliner over. It would be a good idea to place the recliner against the wall so that you don't need to worry about it rocking on you while you are working on it.
Examine the springs
Once you have your chair flipped over, you should carefully examine the springs. Look closely for any springs that are broken, bent, or getting thin. These are the springs that should be replaced with new ones.
Replace with new ones
After you have determined which springs need to be removed, you need to take the time to take them off of your recliner. These springs are usually attached with a bolt, so you will need to use your adjustable wrench or ratchet to loosen these bolts. Be sure that you don't lose the bolts after you have removed the springs.
Even if you are replacing more than one spring, it is a better idea to take off one spring and replace that same spring before you move onto a new one. That way, there is a much smaller chance that any parts will be lost.
Once you have the old spring out of position, you need to install the new spring.
Always start the process at the top, since this spot is usually harder to get into and tighten. Once you have the top installed, you can then stretch the spring and connect it to the hook or bolt at the other end of the chair.
Test your recliner
Once you have replaced the springs that need replacing, you should gently turn your chair over. After you have your chair back into its normal position, you should test it out. The new springs should feel supportive, but not be all that noticeable. If they are, then you might need to turn your chair back over and adjust them until they are right where you need them to be.
How to repair the footrest on your recliner
Another spot that might need to be repaired on any recliner is the footrest. This rest will see just as much use as the seat and back of the chair since it is designed to hold up your feet while you are relaxing. While the footrest is a relatively straightforward component, there are still several different issues that you might need to deal with to keep it working correctly.
What you need
Like many other issues on a recliner, any repairs that need to be made on the footrest can usually be fixed with very simple tools. These tools include:
Flashlight;
Adjustable wrench or ratchet set;
WD-40 (this is a lubricant that will help all of the mechanisms run smoothly).
If it's jammed
If the footrest on your recliner becomes jammed, the first thing you need to do is turn the recliner over and examine it. The most likely cause for this is that something is misaligned. Look for any loose bolts on the frame of the recliner, as these can cause it to pull to one side, which, in turn, could make the footrest become jammed.
If it doesn't latch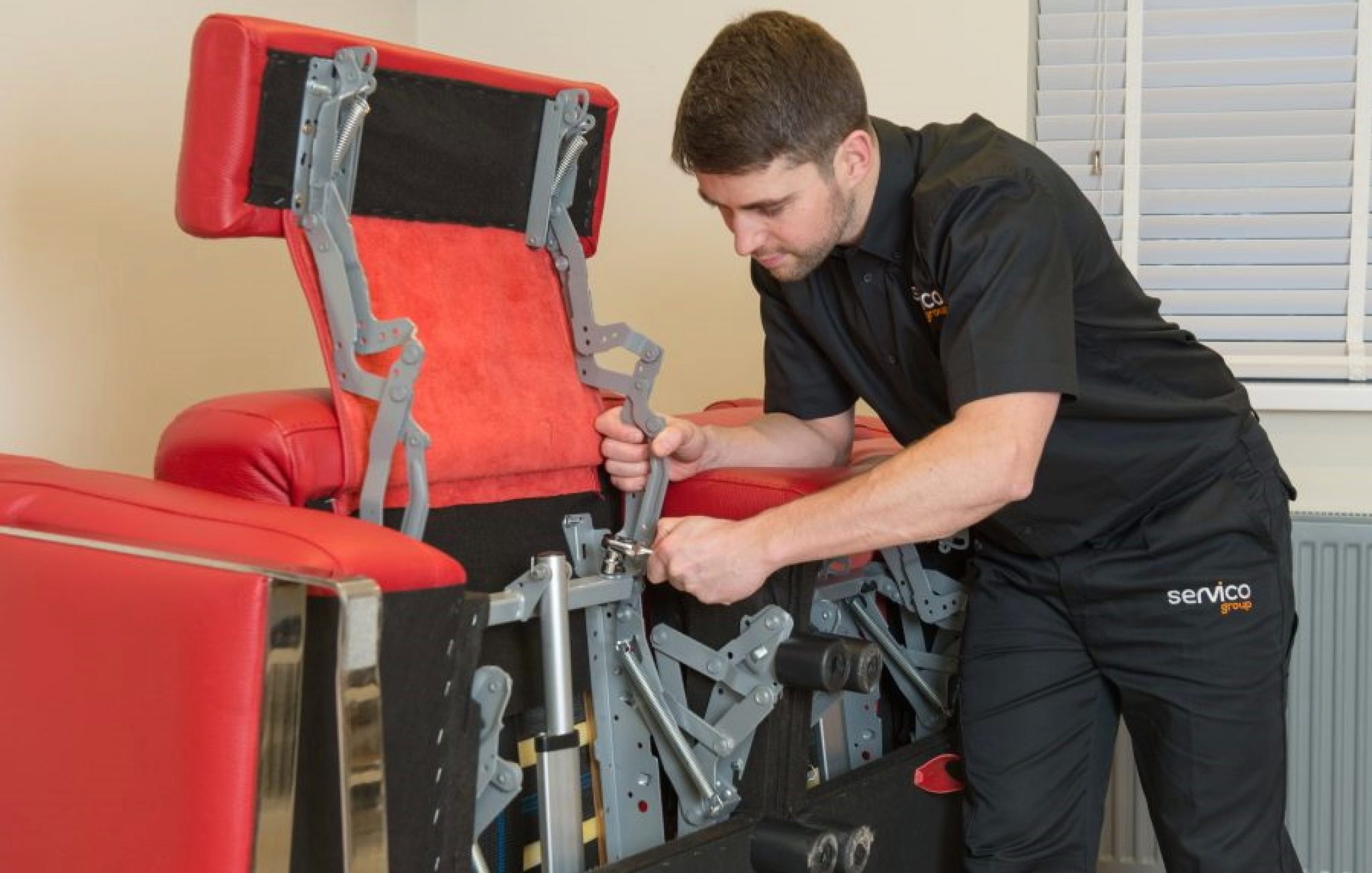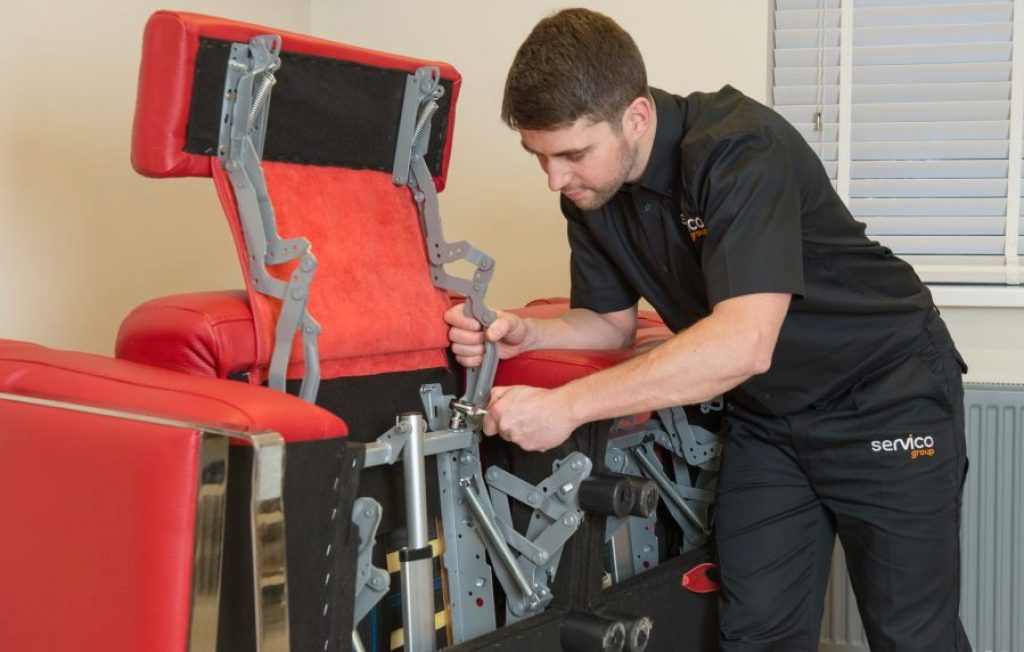 While it is always nice to put your feet up and relax, there is a time, unfortunately, that you need to get up out of your chair. This can be downright difficult if the footrest doesn't want to latch. Again, the first step for this type of repair is to turn the recliner over gently. Look closely at the underside of the recliner, especially near where the footrest meets the chair.
There will be a small hook that is supposed to latch onto the footrest and prevent you from accidentally reclining in your chair. This latch can work itself loose, so be sure to tighten it up as much as possible so that it works correctly.
If it locks up in the upright position
Another issue that will come upon occasion is that the chair will be stuck in an upright position, which means that it won't recline at all. If that is the case, then your best bet is to look carefully at all of the different moving pieces that usually allow you to lay back. These should be tightened up so that they don't pull the chair to one side. You can also spray a bit of WD-40 on the moveable parts to make sure that they are properly lubricated.

How to prevent your chair from breaking
While there isn't too much you can do to keep your chair from breaking down a bit over time, there are several steps you can follow to make sure that you can keep the repairs to a minimum.

At least twice a year, turn your chair over and look for any loose components or parts that show wear and tear.
Properly lubricated the reclining mechanism to keep it operating smoothly.
Use the chair carefully.
In conclusion
As you can see, knowing how to repair a recliner will make the process that much easier. By following the simple steps above, you will be able to tackle these simple projects on your own. This will help to keep your recliner in the best shape possible while also saving you a good bit of money since you won't need to replace the chair.