Nothing is better than relaxing in a comfortable chair, especially after a long day of work. It's even better if that chair has a nice, soothing motion to it, too. But there are a lot of options out there on the market, and it can be hard to know which ones would work best for you and even what the differences can be between different chairs. If you've ever found yourself wondering: "What is a glider recliner?" and "How a glider recliner is different from rocker recliners?", then the following information will help you out! We'll describe some of the main features of glider recliners to make it easier for you to make a decision when it comes time to purchase one.

The difference between glider and rocker recliners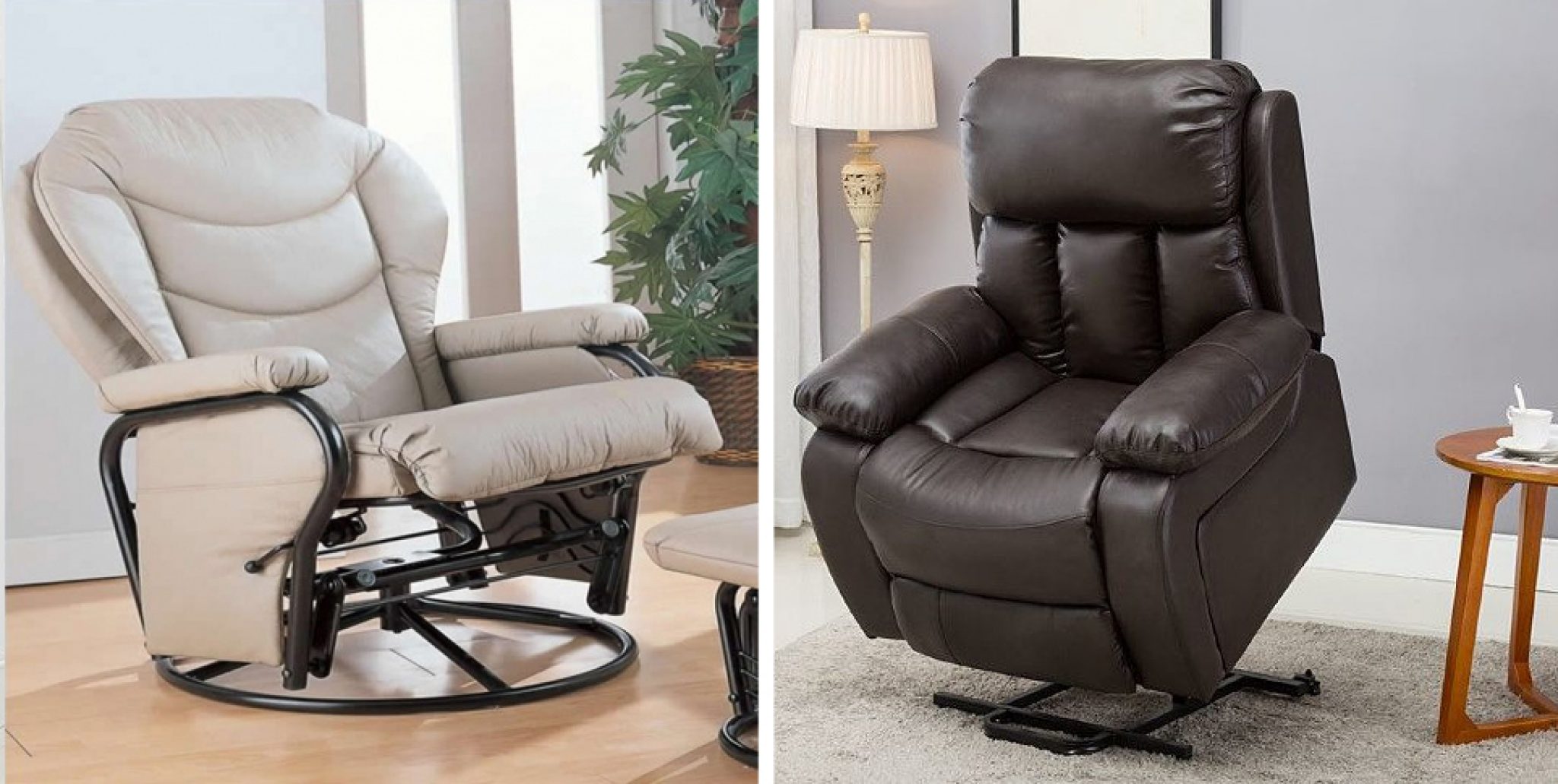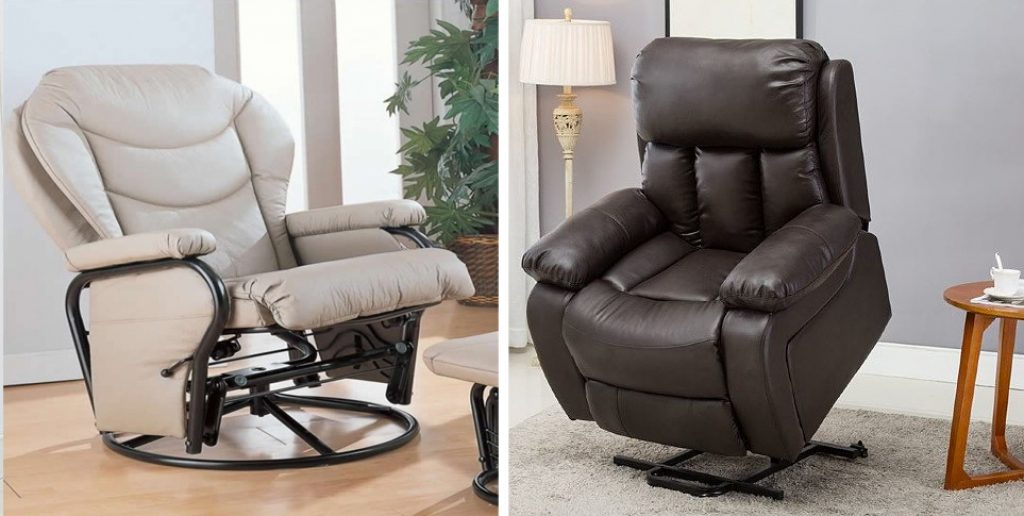 Glider and rocker recliners can offer a lot of the same benefits. They're comfortable to sit in, and the chairs offer a soothing motion for those people who would like to rock or sway. But the difference between them is the type of motion. Rockers have some vertical movement, and well, rock, while gliders move completely horizontally.
While both movements can be comforting, many people prefer the motion of a glider recliner over a rocker as it can often be gentler and smoother.
Design
Glider recliners can come with a variety of different features. Besides the horizontal back and forth gliding motion, many of them offer swivel movement as well. Some of them even come with ottomans that have their own glider movements as well, so the ottoman will move with the chair when your feet are propped up on the ottoman. Some offer storage pockets on the sides or even a variety of reclining settings so you can pick the perfect angle for your own personalized comfort.
Motion
Rockers move back and forth on an arched path, which is where the vertical feeling movement comes from. If you tip a rocker forward far enough, you could tip out of the chair. Glider recliners slide back and forth on a linear, horizontal path. The motion is often much gentler than the more traditional rocking chair feeling. Both offer comfortable motion, so it just depends on what kind of movement you prefer when relaxing.
Comfort
Rocking chairs have been around for centuries, many times made out of wood and used to rock babies to sleep. Glider recliners are a more modern invention, which means they offer many modern conveniences, one of which is comfort. Some glider recliners have springs in their seats to be supportive and strong, and there are plenty of upholstery options as well for your glider recliner. Some companies will even let you personalize your upholstery choices.
It's important, though, to pick a glider that has a seat height that best fits your own height, so you don't have to deal with a chair that's too tall or too short for you.
And if you do prefer the appearance and motion of a more traditional wooden rocking chair, you can always purchase cushions to make that type of chair more comfortable as well.
Weight
Rockers are generally made from lightweight materials. Often, they're made of wood, and if you pick a rocker that's based on the traditional rocking chairs, they're carved completely out of wood, which makes them easy to move when needed. Glider recliners, on the other hand, are made from a variety of materials, and some of it is much heavier than wood. Typically, the base of the glider, as well as the mechanisms that allow the chair to glide, are made from metal. Combine that with a wooden frame and the upholstery, and you have a chair that's on the heavier side. This can be a problem for someone who plans to move the chair regularly, though a chair that's a swivel glider recliner can alleviate some of the needs of moving a chair so it faces a different direction as the swivel can accomplish that without having to move the entire chair.

Why should I pick a glider recliner?
Glider recliners are becoming more and more popular with people looking for chairs that offer motion, and this is due to many different reasons.
The variety of design and comfort options mean they can easily fit into most home decors, and the gentle swaying motion is comfortable and especially good for lulling babies back to sleep.
Because some of them swivel, they can spin in any direction, meaning you rarely have to move the chair. Not to mention the reclining options many glider recliners come with. Whether you just want to lean back a little to relax your back, or lay back fully to take a nap, there's a glider out there that can meet your needs.
One of the best reasons why a glider recliner is often a better choice than a rocker for people is the fact that a glider recliner can't trap feet, pets, or small children beneath them. You don't have to worry about rocking over your toes or your cat's tail. A glider just moves back and forward, and no trapping or smashing of toes is possible.
They're a great choice for a family or TV room, as many gliders offer pockets or other storage spaces for items like books or TV remotes, and their extra comfort options mean they're great to relax on while binge-watching your favorite show.
Ending
So, the next time you're out shopping and looking for the right kind of chair for your living space, don't neglect the gliders. There's something incredibly soothing about a chair that offers motion, whether rocking or gliding, but a glider recliner can provide additional comfort as well as eliminate the possibility of smashing your toes with the rocking motion of the more traditional rockers. Add in a gliding ottoman and personalized upholstery options, and you'll have a chair that will last you for years to come.