Recliners are one of the best pieces of furniture to own if you are someone that likes to relax. These wonderful chairs allow you to lay back and get nice and cozy while you put your feet up. If you have one, then odds are that you are in it as often as possible. This will, eventually, cause your chair to break down a bit, especially in the padding.
If that is the case for your recliner, then you should know how to add padding to it. This is a very easy process that pretty much anyone can do it. By adding new padding, your favorite chair will get an extra lease on life, and you will be able to keep using it for years to come.

When and why your recliner needs to be restuffed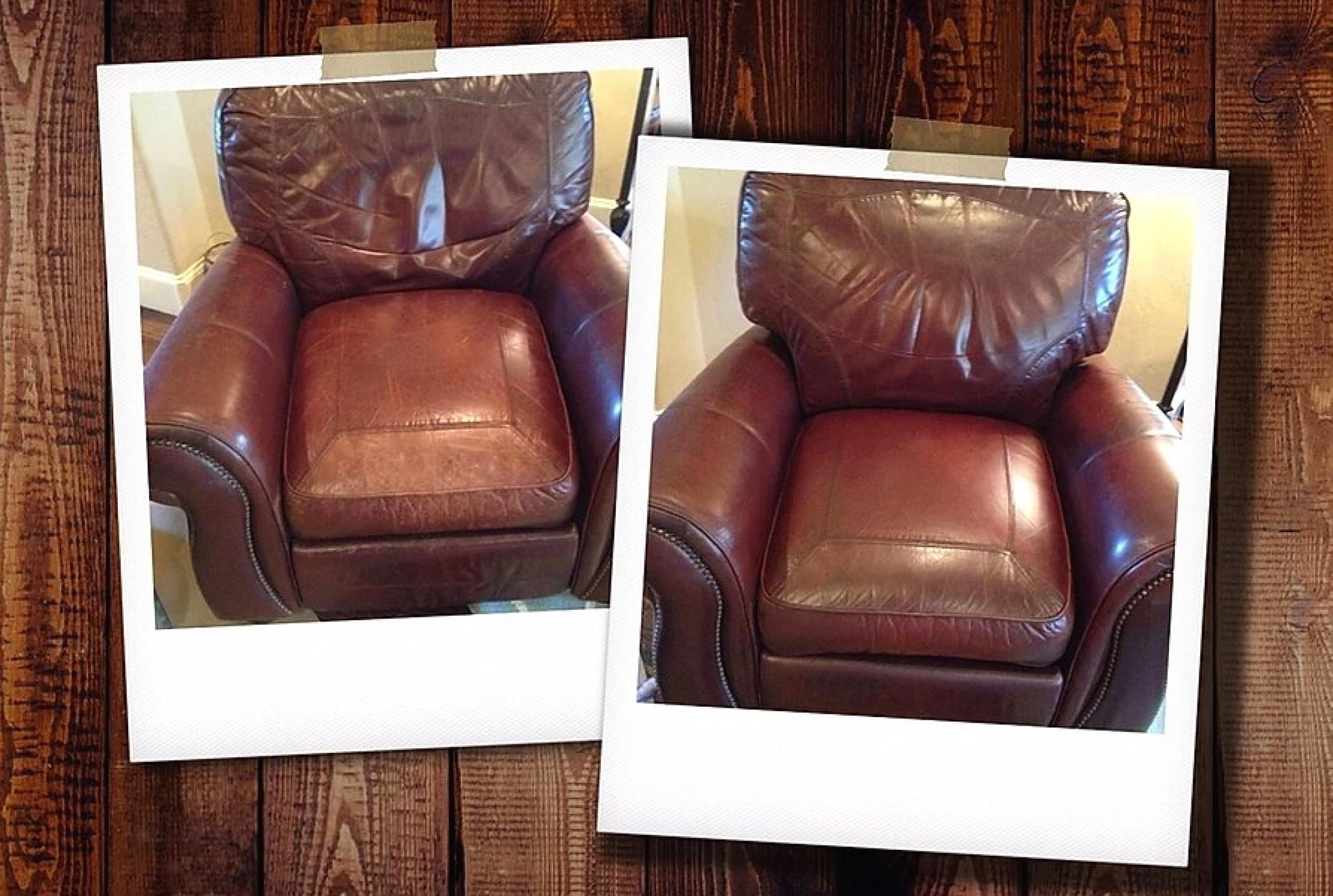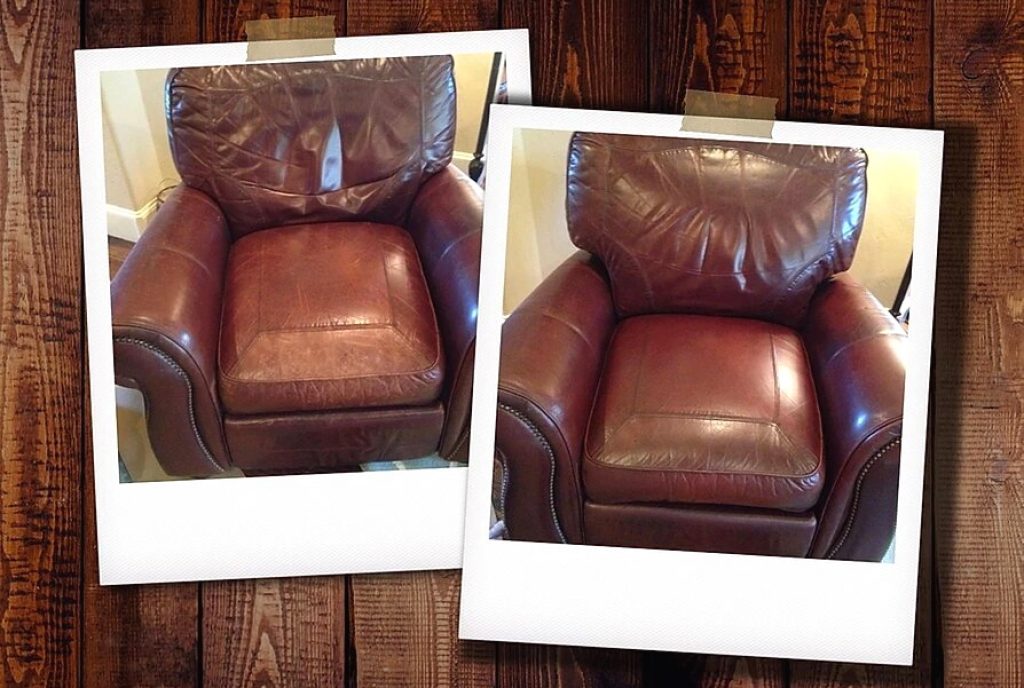 As we are sure you are aware, a recliner, whether it be a reclining sofa or a recliner chair, is one of the most comfortable spots in anyone's home. This, of course, means that it is also one of the hardest used pieces of furniture in any home.
As such, recliners will need to be restuffed from time to time. The original padding is designed to cradle and support you while you are sitting. This stuffing is also designed to rebound and become fluffed after you stand up. However, over time, this stuffing loses its ability to bounce back and needs to be replaced.
If you have ever sat on an older chair, whether it be a standard chair or a recliner, you have probably noticed how uncomfortable it is. A chair with old padding will not be able to give you the support you need to sit as comfortably as possible, which is precisely why it is a good idea to restuff your chair.
What you need before you start
There are several simple tools that you are going to need in order to restuff your recliner properly. These include:
Needle nose pliers or a flathead screwdriver – A needle nose pliers are the perfect tool for removing the staples along a seam to access the old padding. If you don't have pliers, a large flathead screwdriver will also do the trick.
Furniture stuffing – There are several different options that you can choose from when it comes time to refill your recliner. Cotton batting is going to give you the best feel since it is easy to utilize and can be stuffed to your personal preference.
Industrial stapler – Once you have restuffed your recliner, you will need a power stapler to close up the seam so that the padding stays in place.
Glue gun – A glue gun is an essential tool to give your seams a finished look since it will allow you to close them up in a discrete manner.
How to add padding to a recliner seat
There are several different steps that you need to follow in order to add padding to your recliner seat. Thankfully, none of these steps is all that difficult, and shouldn't take you very much time at all to revitalize your recliner.
Open a seam – The first thing that you need to do is find a seam and carefully open it up. This can be done by removing the staples with your needle nose pliers or flathead screwdriver.
Remove the old padding – Once you have the seam opened up, simply reach in and pull out the old padding. Just make sure you do this slowly so that you don't accidentally tear the upholstery.
Stuff the cushion with new padding – After you have removed the old padding, unroll your cotton batting or another type of padding and begin putting into the cushion. You can put as little or as much padding in to better suit your preferences.
Spread out the cushioning – After you have the cushioning in place, take the time to spread it out and fluff it up. That way, the batting/padding will give you the amount of support you desire.
Close the fabric – Stretch the upholstery fabric as tightly over the padding as possible and use your stapler to close it up.
Conceal the seams – If you want to, you can use your glue gun to close the seams up even more. This will help to give your recliner a more finished look.
Enjoy! – After you have allowed the glue to dry, take a seat and enjoy your hard work!
How to add padding to recliner armrests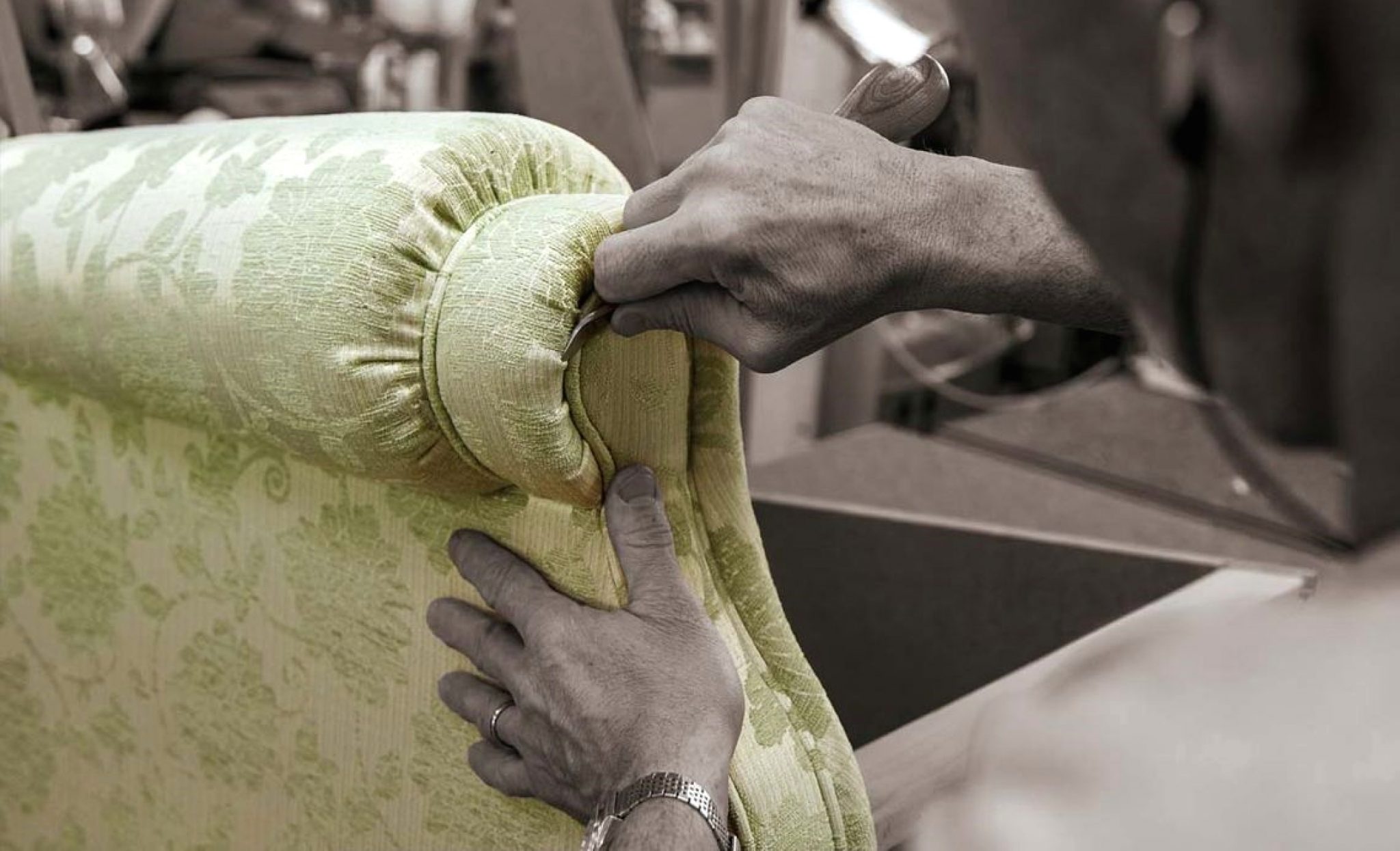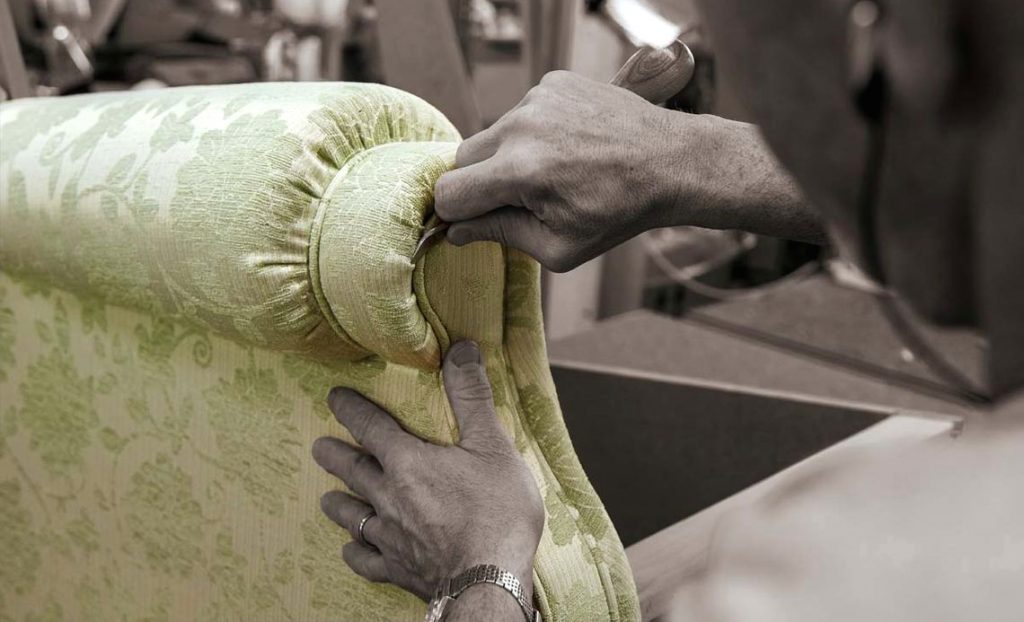 Open a seam – Turn your recliner on its side so that you can locate the seam that holds it together. Carefully remove the staples that are holding the fabric in place with your pliers or flathead screwdriver.
Remove the upholstery fabric – Once all of the staples are removed, carefully remove the upholstery fabric. If you are restuffing each armrest, make sure that you do not mix up the fabrics form either side.
Remove the old padding – When removing the padding from your armrests, make sure to pay close attention to how the old padding is attached. Use your staple removing tool of choice to remove the old padding.
Shape the new padding – Using the old padding as a template, trace and then cut your new padding to fit the arm of the recliner.
Attach the new padding – Place the new padding into the armrest and attach it using your stapler. Make sure that you keep it in the same configuration that the old padding was in so that it will fit under the upholstery fabric.
Reattach the upholstery – Realign the upholstery fabric over the padding, paying close attention to make sure that you will have enough to cover all of the padding. Use your stapler to reattach the fabric.
Enjoy! – Once you have added padding to your recliner armrest, you are sure to feel as though you have a brand-new chair, so sit back, relax, and enjoy your success.
In conclusion
Adding extra padding to an old recliner is a cheap, easy, and effective way to breathe new life into your favorite piece of furniture. It only takes a few very simple tools and a little bit of work. No matter how you slice it, adding this padding will help to extend the life of your recliner while also save you from having to spend a ton of money on a new chair.