A recliner chair can be a great addition to any home. They offer exceptional comfort, and this is an excellent option for those people who prefer to put their feet up when they're looking to relax. But sooner or later, everything wears down, and this is the same for the covering and upholstery of recliners. The good news is that often times, you don't need to replace your entire recliner. Instead, you can reupholster your chair, so it can continue serving your comfort for years to come. If you'd like to know how to reupholster a recliner, then the following information will tell you all you need to know, the tools you'll need, and the steps to follow to make your project a success.

Tools that you will need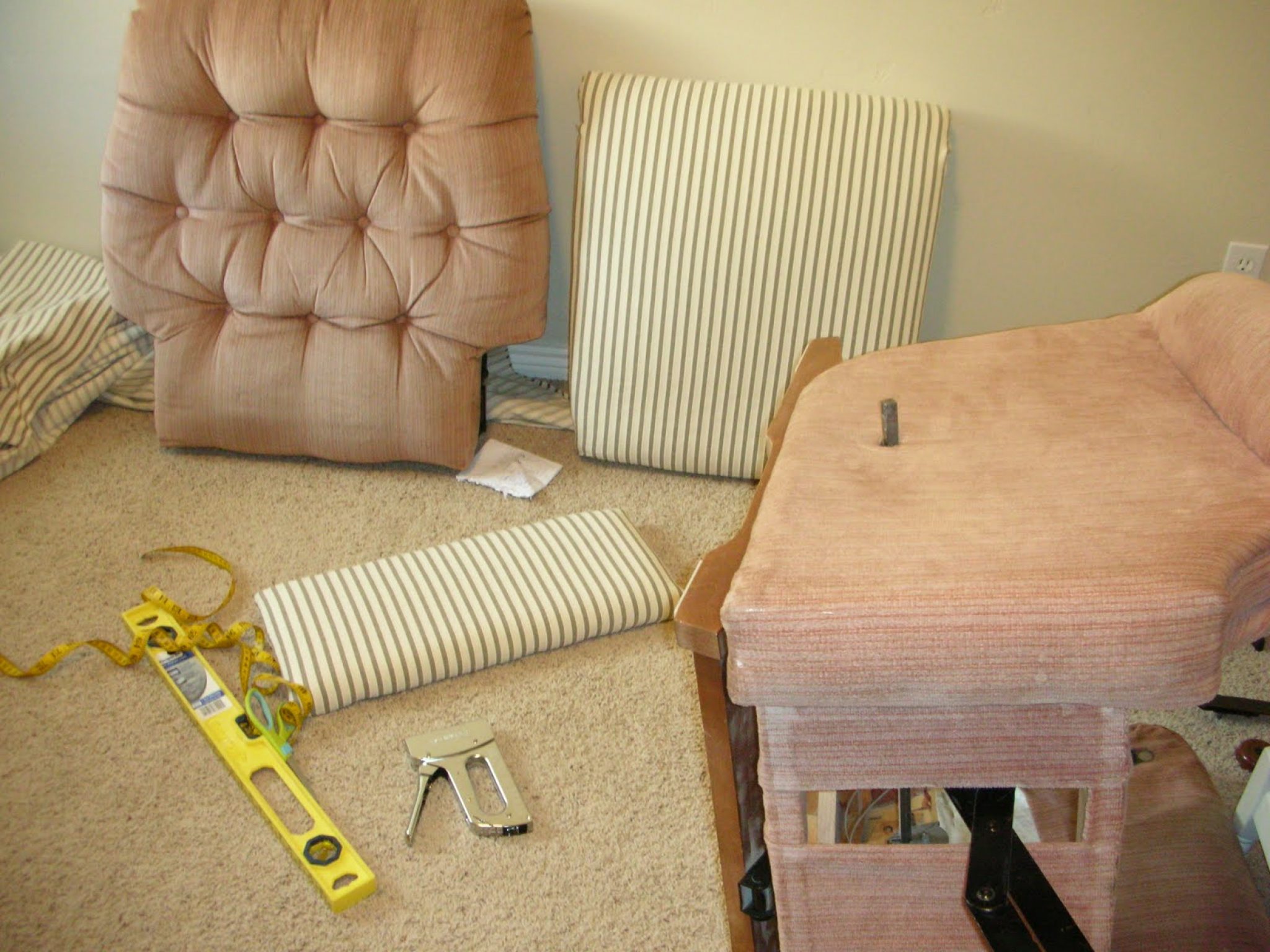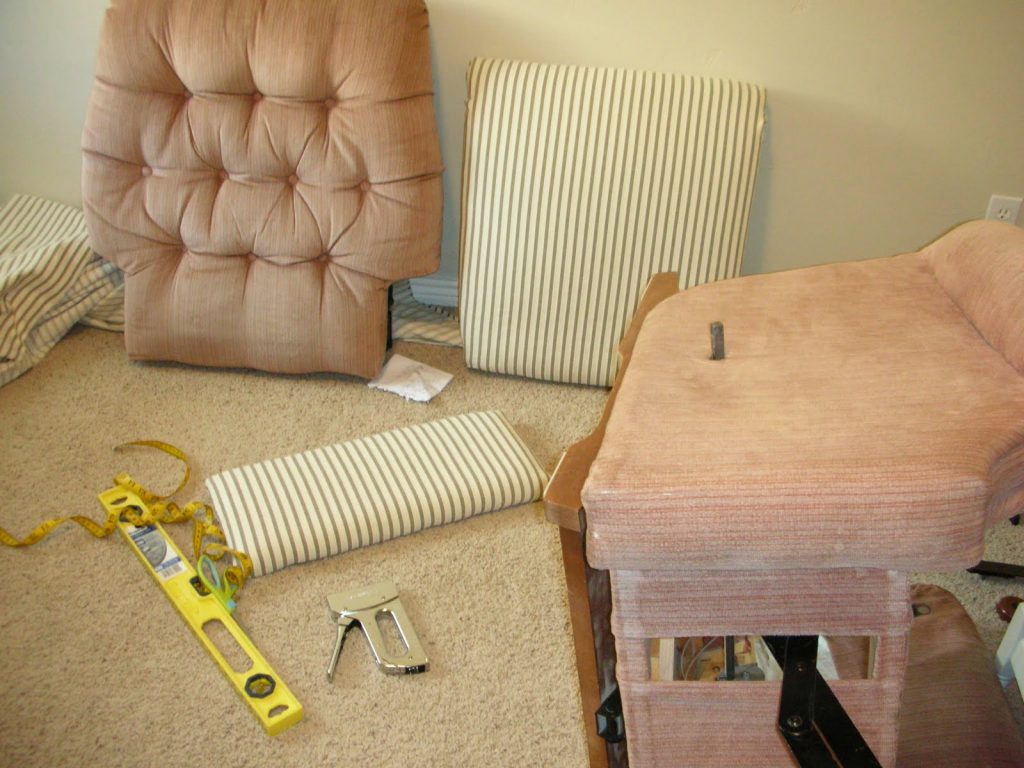 Before you start to reupholster your favorite recliner, there are some tools you will need to make the job doable and easier:
A heavy-duty scissors
Seam ripper
Staple gun made for reupholstering
Tack remover
Hot glue gun
Glue sticks for the glue gun
Covered button kit
Upholstery needles
Thread
Straight pins
Measuring tape
Screwdriver
Wrench
Wax coated thread
Reupholstering a recliner can be a difficult project, but having the right tools at hand before you start will make the task easier and prevent you from stalling out in the middle of the job.
Some useful tips to follow
There are also some quick and useful tips you should know before you officially start reupholstering your recliner:
Recliners use anywhere from 8-12 yards of your chosen fabric, so make sure you have enough before you start. It's better to have too much fabric than not enough.
When cutting out patterns, don't forget to add a couple of extra inches on every side. You're going to need this extra fabric for seaming and tucking.
Take a lot of pictures before you start and along the way. These photos will help you put the chair back together at the end.
Larger patterns that don't rely on straight lines (like plaid or stripes) are often better choices for recliners as stripes and lines can become skewed when the chair moves and reclines.
To add extra stability to your upholstery fabric, consider adding batting over your replacement foam. This will help keep the fabric in place.
The most important thing to keep in mind is to remember how the chair goes back together. This will make reassembly a lot easier when all is said and done.
Step-by-step guide
Now, it's time for the official guide on how to reupholster your recliner:
Remove the main pieces of the recliner. Start with the back piece while it's sitting up, then turn it upside down and use a screwdriver to take off the seat cushion. Put it right side up again and remove the arm and footrests.
Take off the old material you're planning on replacing. They're an excellent guide on making the correct patterns in your new fabric.
Cut out your new pieces of fabric. Don't forget to add extra fabric for the tucking and seaming! If you have too much, you can always cut off extra later.
Iron your material once it's cut out before you put it on the chair.
Use straight pins to keep the fabric in place before you start stitching.
Starting from the middle of the frame, staple your fabric, keeping it as taut as you can. Make sure your corners don't pucker!
Some places on a recliner can't be stapled, and that's when you will use your hot glue gun instead.
Now is the time to use your covered button kit. Follow the directions and wrap your chosen buttons.
Use your upholstery needle and wax-coated thread to sew the buttons back onto the chair pieces.
Put the chair back together. And you're done!
Your chair is now as good as new!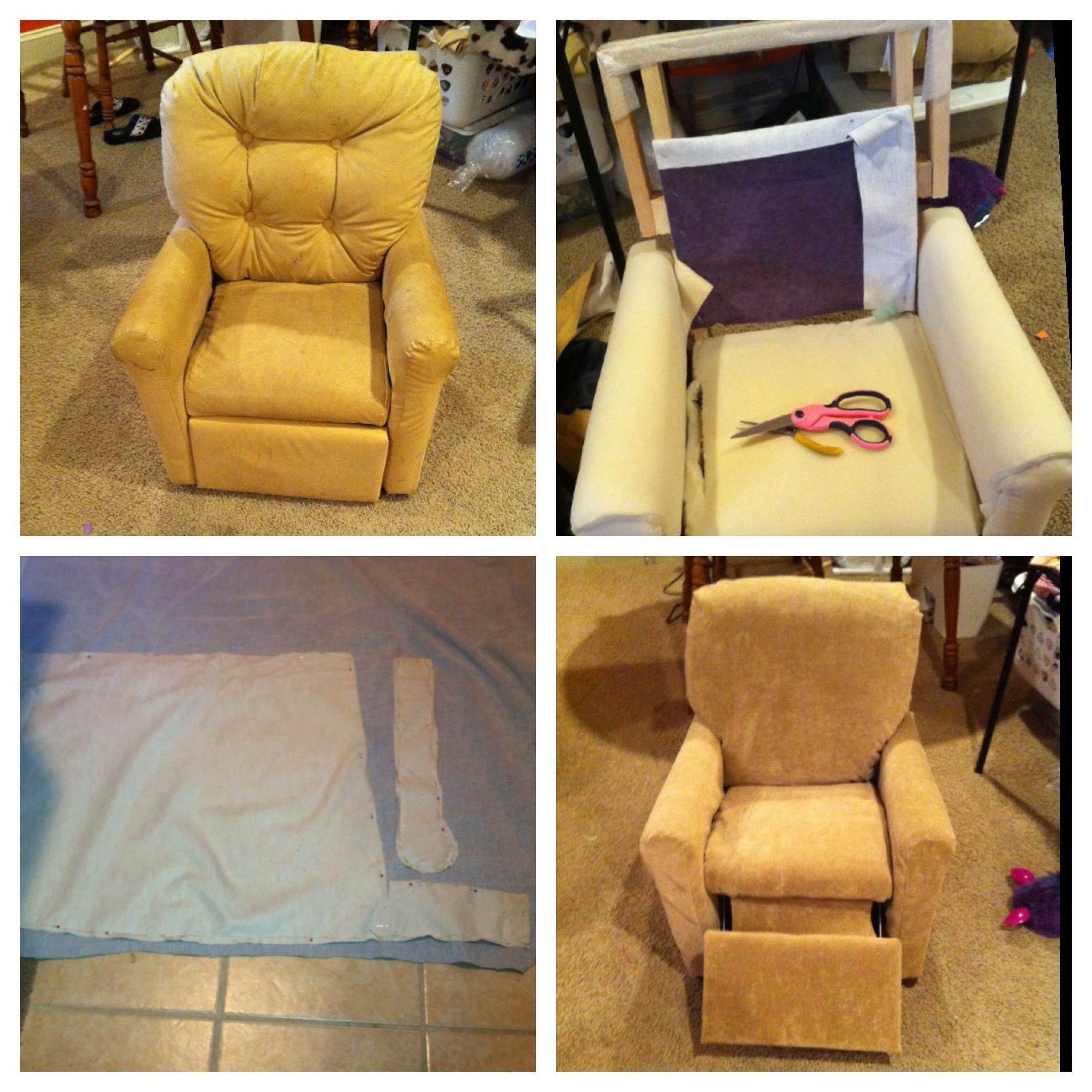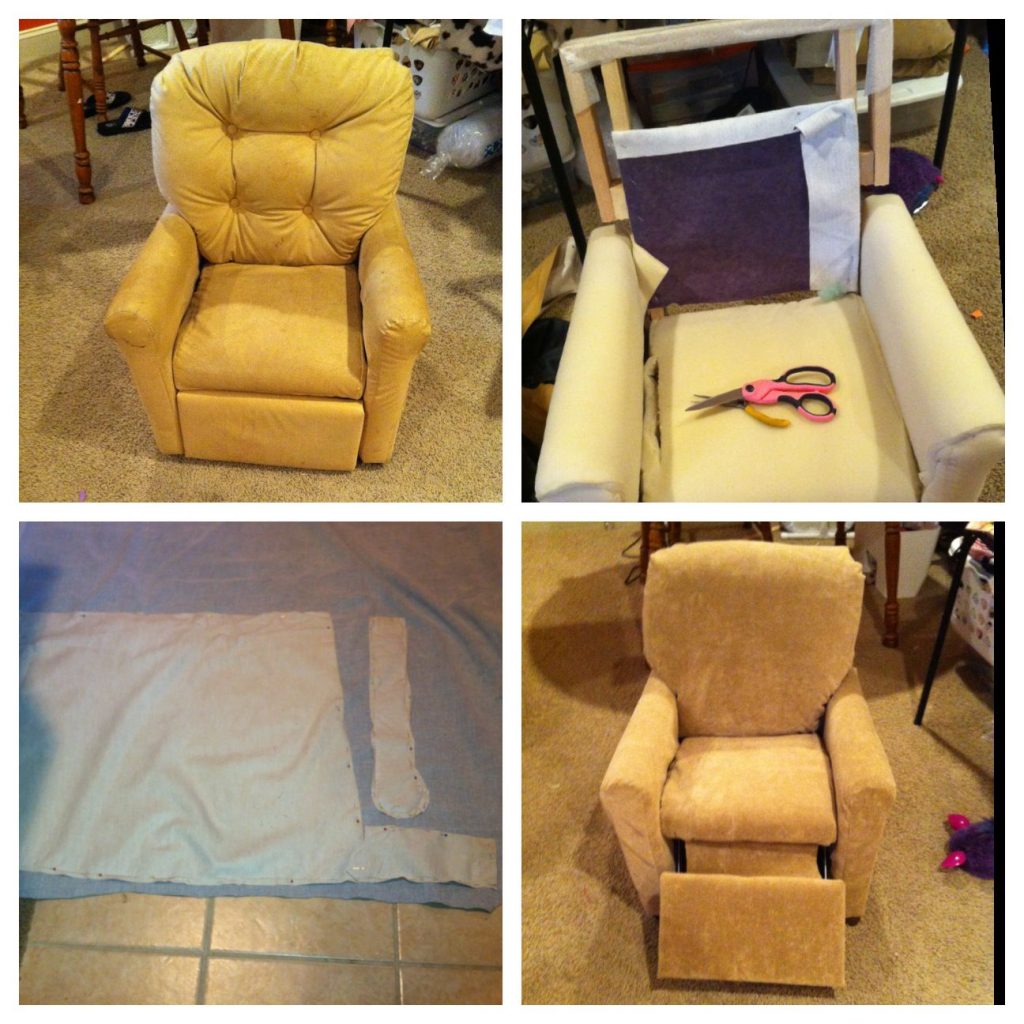 How to maintain your recliner after reupholstering
Once your recliner has been reupholstered, care and maintenance will keep your chair looking good for years to come, so you won't have to repeat the process anytime soon. If you used leather to reupholster your recliner, make sure to clean it with leather cleaner and conditioner regularly. Use a gentle soap and water to blot away any stains on your fabric recliners. If you have pets that regularly sit on your recliner, consider adding a throw or even chair cover to keep the fabric or leather in good condition.
Regularly dust and clean the leather or fabric of your newly reupholster recliner. And treat your recliner well, or you'll find yourself repeating this process much sooner than you'd prefer.
Ending
Even if you have a brand name chair like a La-Z-Boy recliner, a reclining couch, or even a wingback recliner, reupholstering your comfy seat will keep it looking good and feeling comfortable for additional years. Reupholstering, too, can let you change the design of your chair to match your décor better. This is especially helpful if you inherit a well-loved chair or perhaps purchase a used one. No matter the reason, though, reupholstering a recliner can give new life to an older chair and make it seem like new again, and now, you'll never again question how to reupholster a recliner.